Billie Finco and Laura Veglahn knew things had to change. As directors in the Wisconsin Cooperative Educational Service Association 4 (CESA #4), a regional office working with 26 mostly rural school districts, they had a bird's-eye view of the challenges school communities face when searching for and adopting new instructional materials.
Educators in districts that often consist of a single school, or a small group of schools with high percentages of students eligible for free and reduced lunch, frequently expressed severe capacity shortages and a lack of resources to support them in making curricular choices. "The reality is many schools are experiencing high staff turnover, high rates of student poverty, and tight budgets," said Finco. "All of this plays a role in how and when districts adopt new materials."
Wisconsin is a local-control state, and many schools and districts adopt their own curricular materials. Finco and Veglahn had seen the culture that had developed around the challenges districts endure. "There haven't been clear, comprehensive adoption processes in place," Finco said. "Schools often look at what neighboring districts are using, as opposed to engaging in a formal vetting process."
Laura Veglahn agreed and highlighted additional challenges shaping the materials adoption culture. "Until recently, there was no real way to identify quality materials or to put local student needs front and center," she said, "Most of our materials were made for giant markets such as Texas or Florida, and principals, teachers, and, in some cases, a single curriculum director were expected to have expertise beyond the scope of their role."
Uneven vetting processes and a lack of supportive tools meant that publishers presenting their materials to CESA #4 districts were usually in the driver's seat. "The vendors who showed up with the prettiest materials or who showed up at all were most often chosen," Finco said.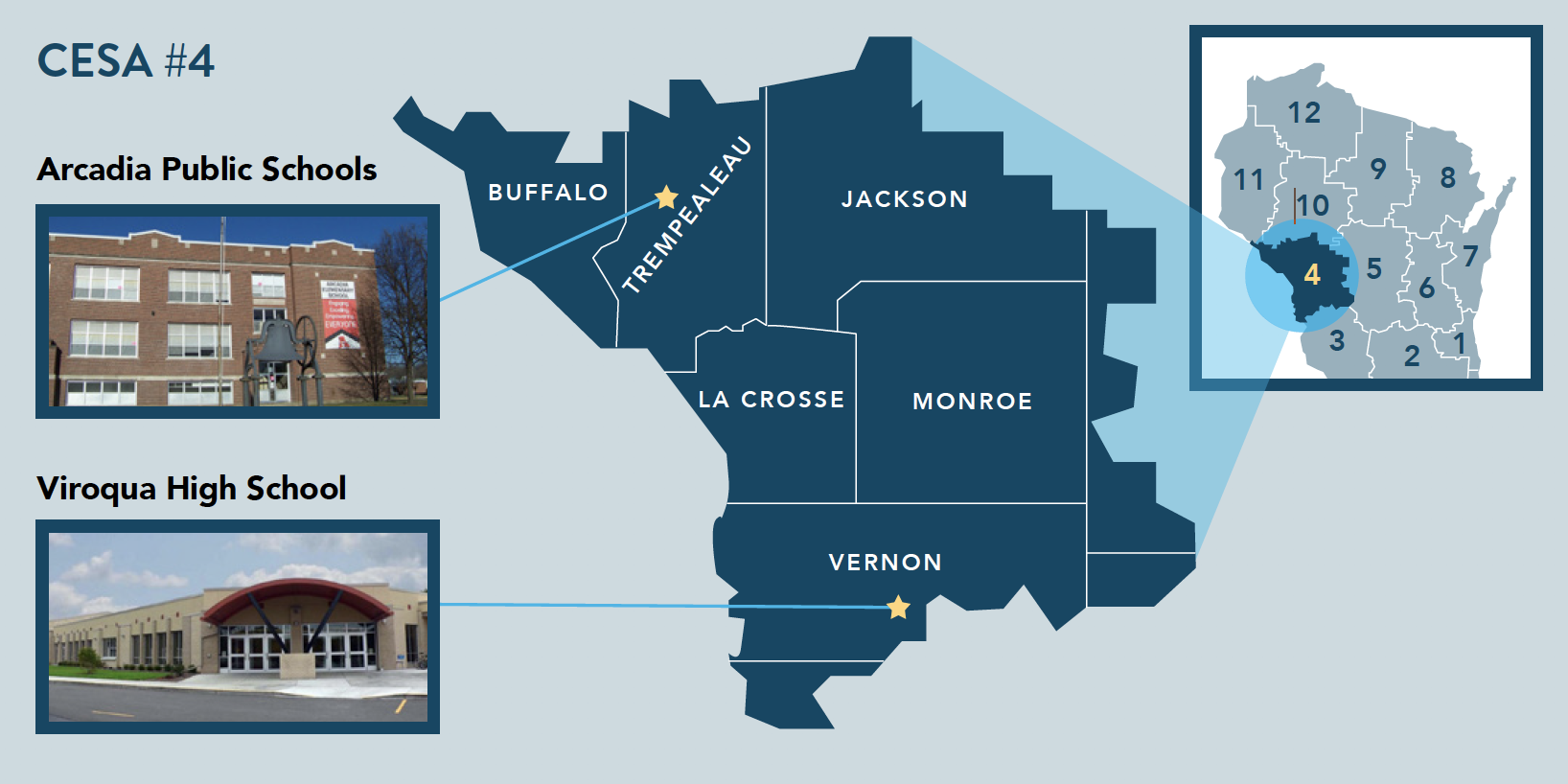 All of these circumstances—adopting materials based simply on use by neighboring districts, lack of awareness or access to independent information about the quality of materials, and the inability to engage publishers in a meaningful way—created an environment that made it nearly impossible to ensure new materials were aligned to high standards and met student and teacher needs.
But what if there was a way to build a coalition of districts to co-create a new instructional materials adoption culture and offer resources that could make a difference? In the fall of 2018, Finco and Veglahn saw a chance to make this a reality and applied to a grant offered by the Wisconsin Department of Public Instruction (DPI). Here's what happened next.