As a young teacher in New York City, there are few places more intimidating than the Department of Education offices. They are located in the old Tweed Courthouse which has a long staircase leading to the front doors. It's a beautiful building but not especially inviting to outsiders. When I first began my middle school teaching career in 1998, I couldn't imagine I'd ever walk up those stairs and go inside.
And at first, there was no reason to. I had plenty to keep me occupied—starting with getting to know my students and the curriculum we'd be using in the classroom. Back then, I didn't realize how lucky I was when I entered the classroom for the first time and was presented with a set of materials that were high quality. What's more, all teachers were supported with sustained professional learning to implement those materials well.
I took it for granted, but because of those supports and resources, I was able to develop my own knowledge and skills around strong instructional practices and high-quality standards—essential elements that allowed me to really thrive as a teacher.
Having access to high-quality instructional materials and professional learning also gave me the training to recognize when materials were not hitting the mark. I used these skills to adjust my curriculum to meet my students' needs and to build a strong professional network of colleagues I still rely on today.
New Standards, New Opportunities
Fast forward to 2010, and the curriculum landscape begins to shift. I transitioned roles to become a Network Instructional Coach, New York was taking steps to adopt the Common Core State Standards, and the city was putting in place its Citywide Instructional Expectations (CIE). The CIE were smart and innovative and focused on centralizing all 1,800 district schools around the same ideas about teaching and learning and what the standards should look like in the classroom.
One of the most compelling aspects of the CIE is that they were developed by educators—specifically, a team of teachers and central staff who were thinking deeply about what knowledge is important in an elementary, middle, and high school education. The Instructional Expectations were shared with principals and intended to be aligned to professional learning across the district.
The CIE drafts were also vetted with instructional coaches—that's how I ended up seeing a copy. And while I was excited and supportive of the intentions behind the Instructional Expectations, when I saw how mathematical modeling was being approached, I felt a huge amount of concern. Based on my own experience and knowledge, I did not believe the way mathematical modeling was being described in the right way for teachers.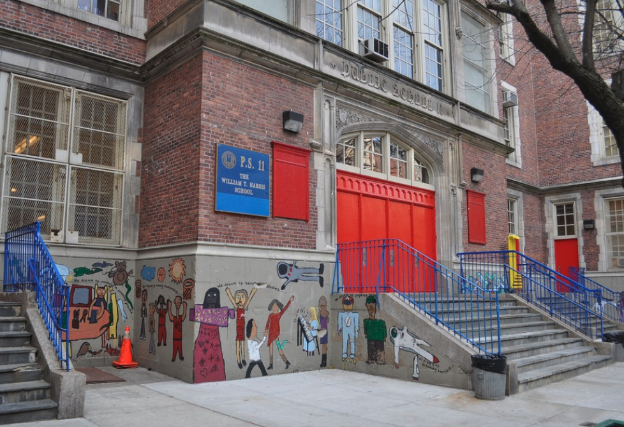 I did what most of us do in a situation where we aren't sure how to move forward: I ranted to all of my friends and colleagues. I complained during professional learning sessions, and I texted other teachers with my concerns. Unsurprisingly, it wasn't very constructive and it didn't create any change. A colleague suggested that I should write the Chief Academic Officer. I didn't believe that my opinions would be listened to so I stayed silent. Instead, I assumed someone else would speak up: someone with more experience, someone who knew how to advocate, someone who could make a difference.
When I got the next draft of the Instructional Expectations, I saw that the same problems were still there. That's when I got worried. There are more than a million students in New York City Public Schools. I knew the impact of the Citywide Instructional Expectations would be significant. If I wasn't brave enough to raise my voice, I'd be part of the problem.
Stepping Up to Advocate
Rather than ranting to friends this time, I joined forces with a colleague who was both passionate and knowledgeable about the subject. Together, we wrote a white paper. We pulled together research, cited examples, included teacher perspectives, and emailed the final document to the Chief Academic Officer of New York Public Schools. Even though I didn't really expect to hear back, I felt a sense of relief in knowing at least I'd spoken up.
A few days later, to my utter shock, I received a response in my inbox. It read something like: What an interesting perspective on modeling. You should probably come talk to the team who is working on the Citywide Instructional Expectations.
That's how, over a decade after becoming a school teacher, I ended up in front of the imposing Department of Ed staircase, staring up at the old Tweed Courthouse, gathering my courage to go inside. However, once the meeting began, my nerves subsided and I started feeling more comfortable. We were able to ask questions: How did you make the decisions around modeling? How did educators weigh in? What was the process of getting this on paper? How can we help? The team was smart and knowledgeable and engaged – it was a great conversation.
Before I knew it, my colleague and I were assigned to re-draft the language on mathematical modeling for the Citywide Instructional Expectations. Using my experience in the classroom and the research and evidence gathered for the white paper, I had a voice in shaping the Instructional Expectations that went out to all New York City public schools.
This experience was transformative for me. I learned that I couldn't wait for someone else to speak out when I saw a problem: I had to be that someone. I now understood that I had the ability to activate my voice, work with others, and implement the changes that would matter most for our students. So often, I think we don't speak up because we don't believe it will have an impact. This couldn't be farther from the truth—we have so much more power than we realize.
Valuing Educator Voices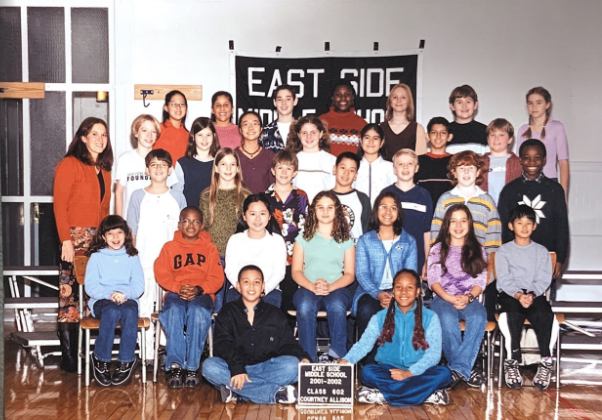 A few years after my first visit to the Tweed Courthouse, I began working on a team that was piloting the Citywide Instructional Expectations for implementation in schools. As fate would have it, my office was in the Tweed building that had once seemed so intimidating to me. I didn't want other educators to be scared away so I put in a tremendous amount of thought and energy into making connections from the field to the central office
A big part of my role was providing pathways for teachers to bring in classroom work and get it directly into the hands of policymakers—to say: here's what we're really struggling with and here's what really need to invest in to ensure these standards are working for all students.
So many educators have an advocacy story similar to my own. I've heard those stories from our content reviewers since joining EdReports as the Chief Academic Officer. These educators have worked tirelessly to connect districts and schools with high-quality materials that have been vetted by those who are working directly with materials in the classroom every day.
It's one of the reasons that I'm so proud and excited to be part of a team where the voices of educators are the voice of the organization. I feel like I've come full circle from the morning I was standing in front of that long staircase. With the support of educators across the country, I'm ready to keep climbing towards a day when all students have access to the content they deserve.